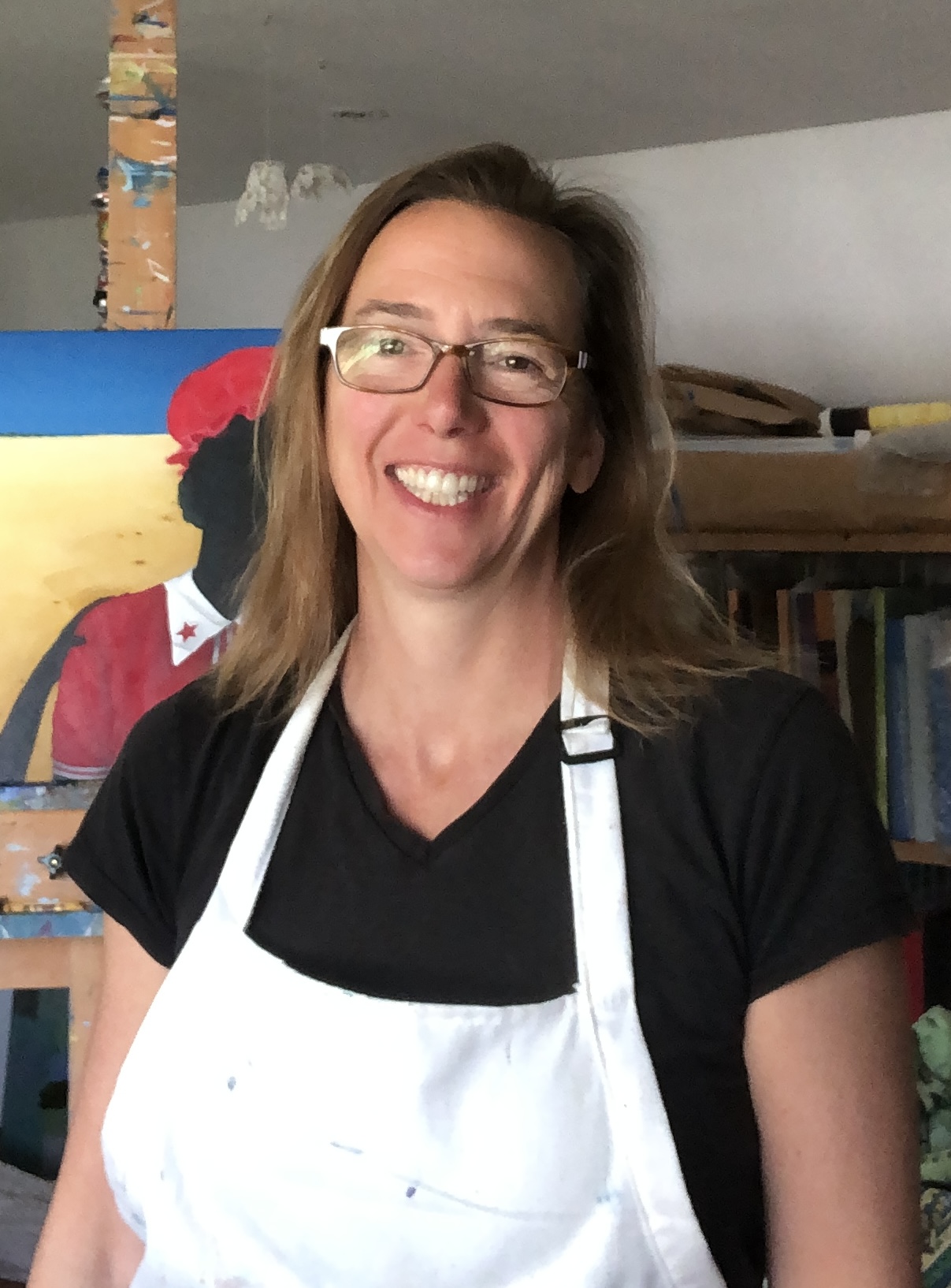 STATEMENT
My work explores misunderstood and forgotten historical women in order to expose untold stories and provide these figures with a contemporary presence. History has been a subjective interpretation at the expense of unrecognized females. My portraits have a featureless face to symbolically represent the universal and anonymous woman. Her story and couture become paramount by this omission. Drawing from silhouette history, her darkened shape is both theatrical and narrative.
Another psychological layer is communicated through clothing and accessories. Clothing history reveals body awareness and self expression though time. It can disclose a subject's age, gender, social class, religion or race. The textiles have an evolving narrative that speak to the past and present. Most significantly, clothing epitomizes hopes, desires, memories, loss and a common human experience.
My focus on women that demonstrate a heroic spirit through persistence and bravery advocates for a more nuanced and inclusive historical narrative. Researching and presenting women's history artistically is a restorative endeavor that demonstrates that women's history is history.
BIOGRAPHY
Maremi Andreozzi is an Alexandria, Virginia painter exploring themes of women's history, feminism, and social justice. Maremi earned a BFA from Cornell University and a MFA from Clemson University. She has exhibited throughout the United States and her work is in the collection of the Zimmerli Art Museum at Rutgers, NJ, JD Marriot, DC Commission for the Arts, Arlington Arts Commission, and Eat Good Food Group. Maremi has had fellowship residencies at La Macina di San Cresci in Greve in Italy (2019), The Mesa in Utah (2003), and The Cornucopia Art Center in Minnesota (2002). Maremi has been the recipient of numerous awards and was a semifinalist for the Bethesda Painting Award (2022). Her painting, "The Suffragists" was exhibited in the Phillip's exhibition, "Inside Outside, Upside Down". Her work has been reviewed by BURNAWAY, The Washington Post, and numerous publications. Currently, she has work on loan in Vienna, Austria through the Arts in Embassies Program. She is represented by Adah Rose's Gallery in Kensington, MD. Her upcoming solo show is planned for September 14 through October 22 at Adah Rose Gallery.